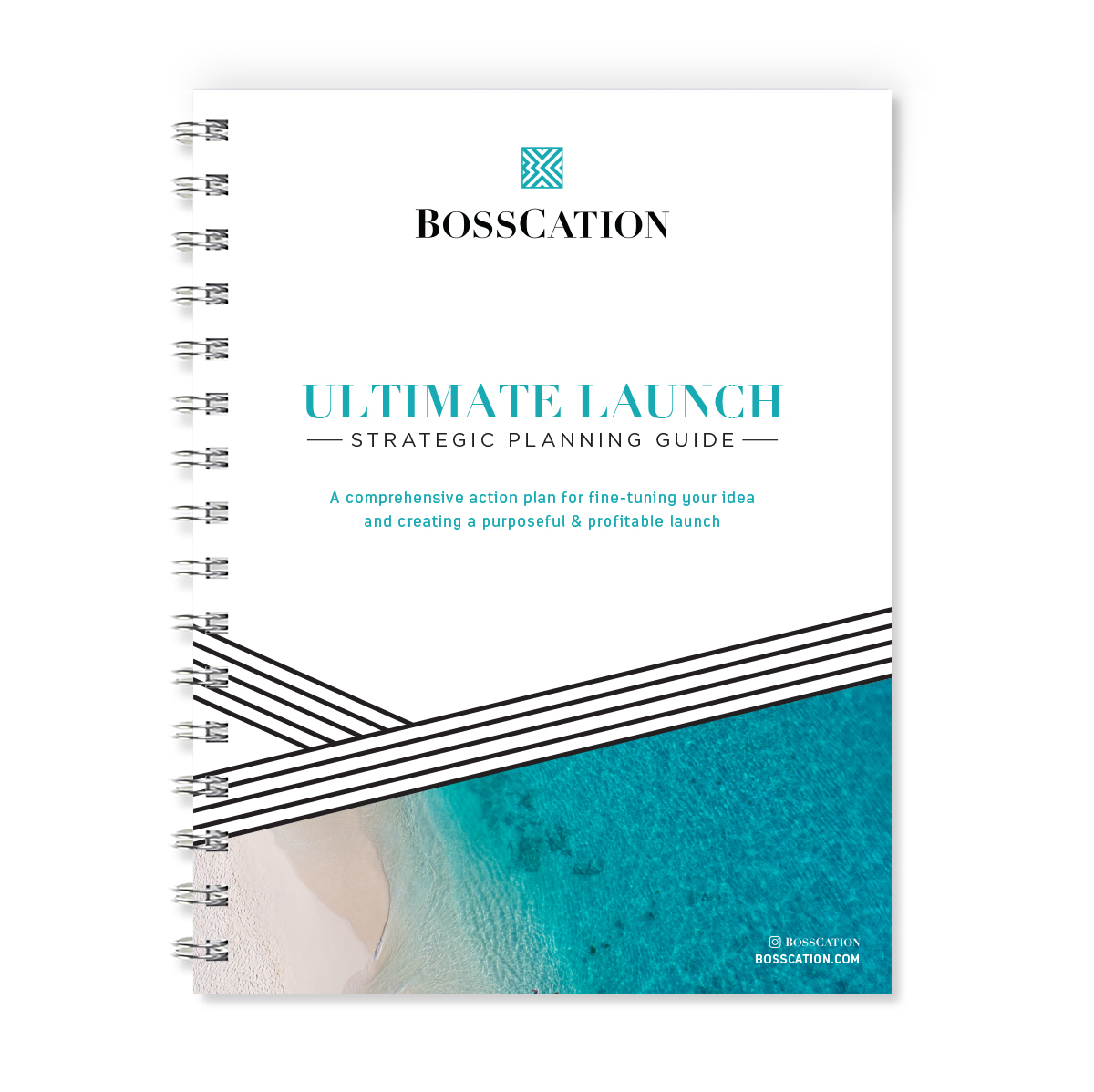 Ultimate Launch Planner
A comprehensive action plan for fine-tuning your idea and creating a purposeful and profitable launch.
Ready to strategize your next big launch?
So you have this big idea for your next offer — maybe it's a course, a new service package, a template shop, an event or a group program.
But you're overwhelmed with the details — how to plan it out, what to price it, and how to launch it. Where do you even start and how do you find the time to plan everything?
The answer lies within the Ultimate Launch strategic planning guide!
Physical planner for distraction-free planning

Space to organize, clarify and nail down your ideas

Step-by-step instructions to walk you through your launch plan and to-do list

Strategies for marketing, pricing and scheduling tasks
"The Ultimate Launch Guide helped propel my idea into reality. I really just needed a hand getting all my ideas written down, organized, and a strategy planned out. This guide helped me do just that--but I wish I would have had it sooner! Seriously, the content planning and marketing sections alone made this more than worthwhile for my upcoming launch!" — Lindsey Johnson, Verity & Co
Currently available for shipping to the USA only. Thanksgiving holiday purchases will ship by November 30th.
"I loved it so much there were days when I didn't want to put it down! I liked being able to write in the book because it meant I could take it with me wherever I wanted to work on it and I didn't have to worry about finding a spot for my computer. I've always struggled with putting together all of the pieces of a new service or offer. This strategy guide finally got me to work through it all BEFORE I moved forward with my offer. It's a lot of work, but in the end you'll come up with a more comprehensive and completed product ready for it's debut with out all the doubts." —Jacqueline Destremps, Another Hand Advantage
Please note before purchasing: To keep the Bosscation strategy guides affordable, all purchases are non-refundable — I want to help as many business owners as possible grow strategically and find more freedom in their life. If your item is damaged or defective upon arrival, we'll be happy to replace it.